The Lone Kayaker
Another Day and Another Beautiful Sunset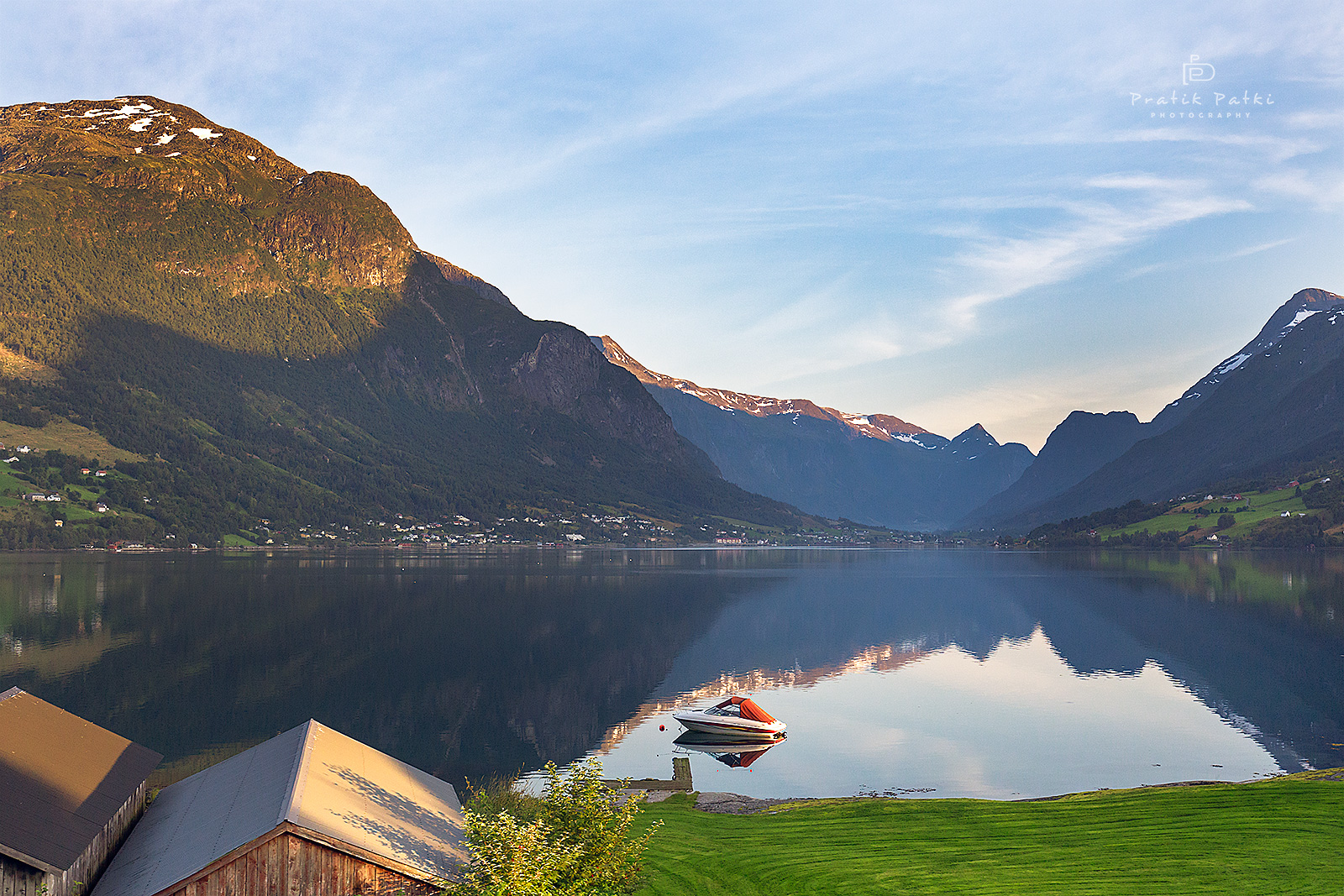 Pretty Sights
An Old Warehouse
Beautiful Yet .....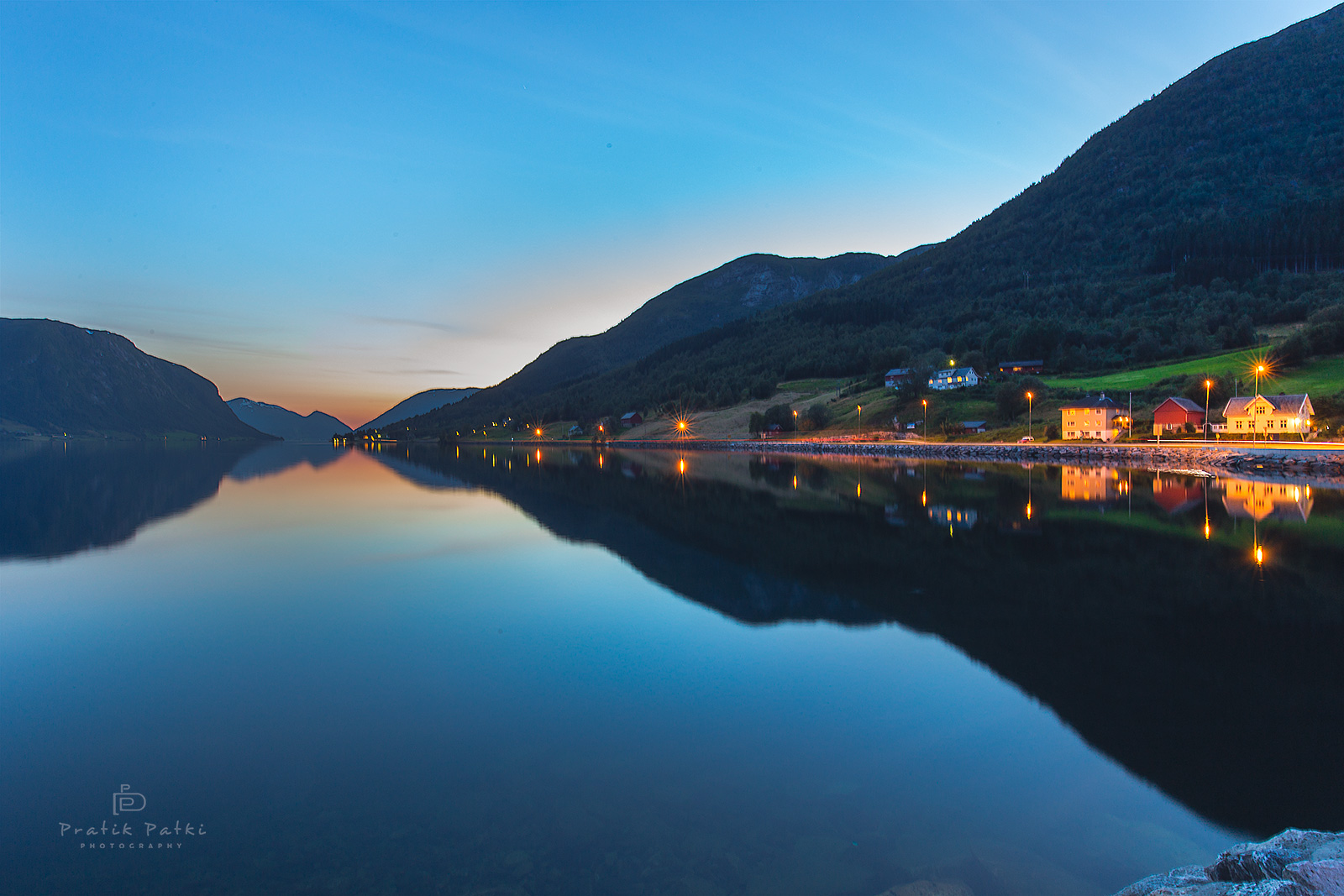 Reflections of a Peaceful Evening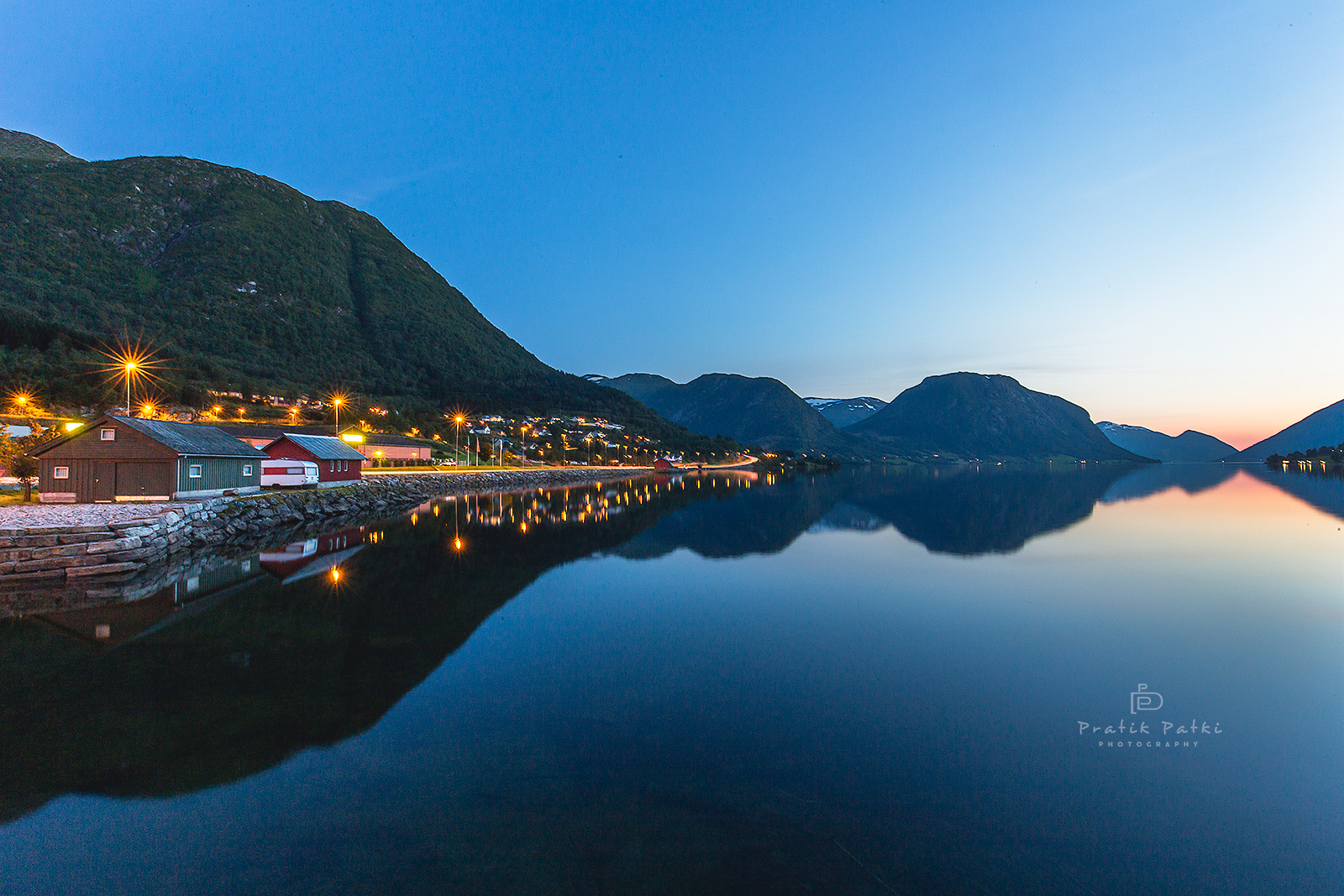 Of Light Trails and Blue Evenings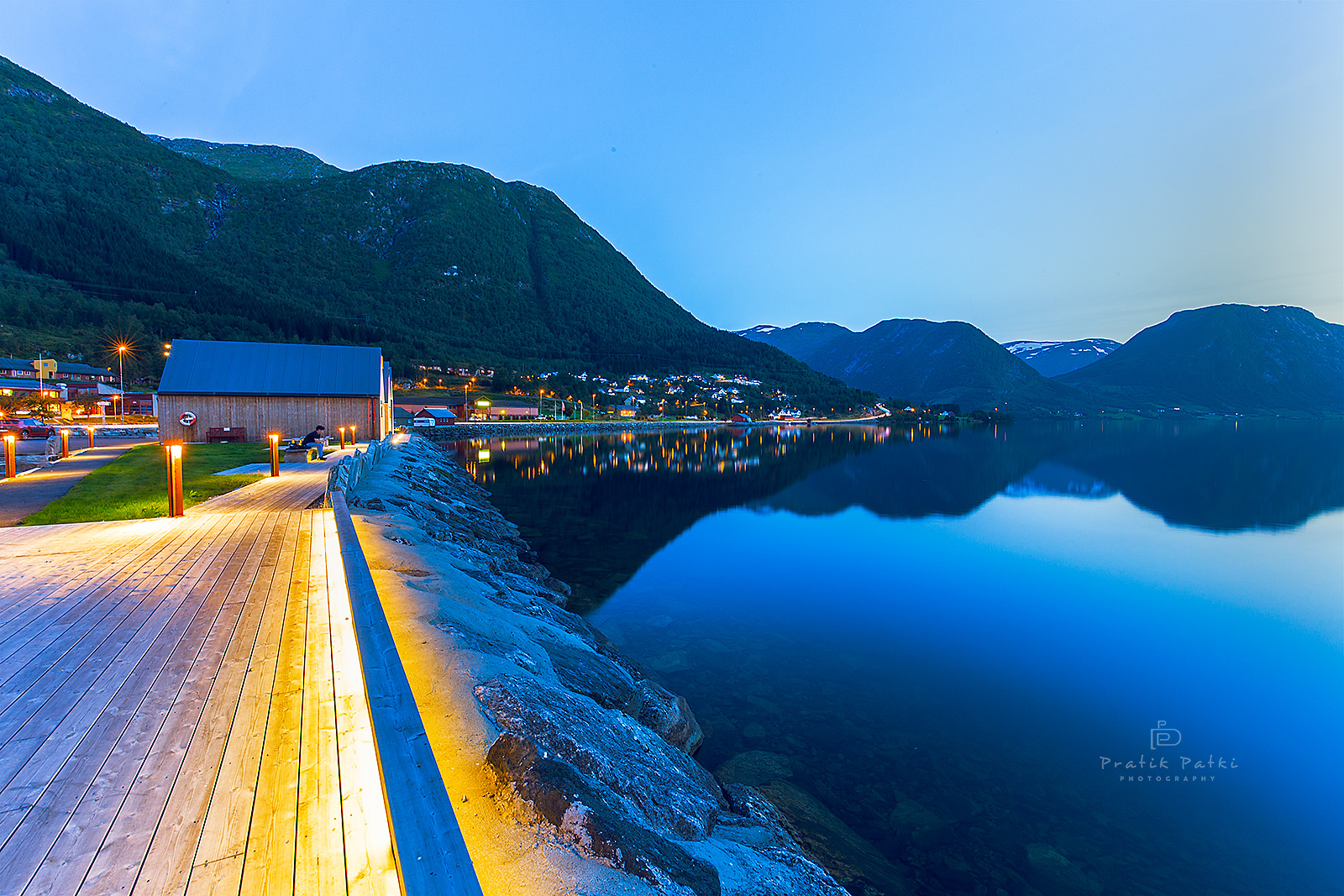 Lighting Up for the Night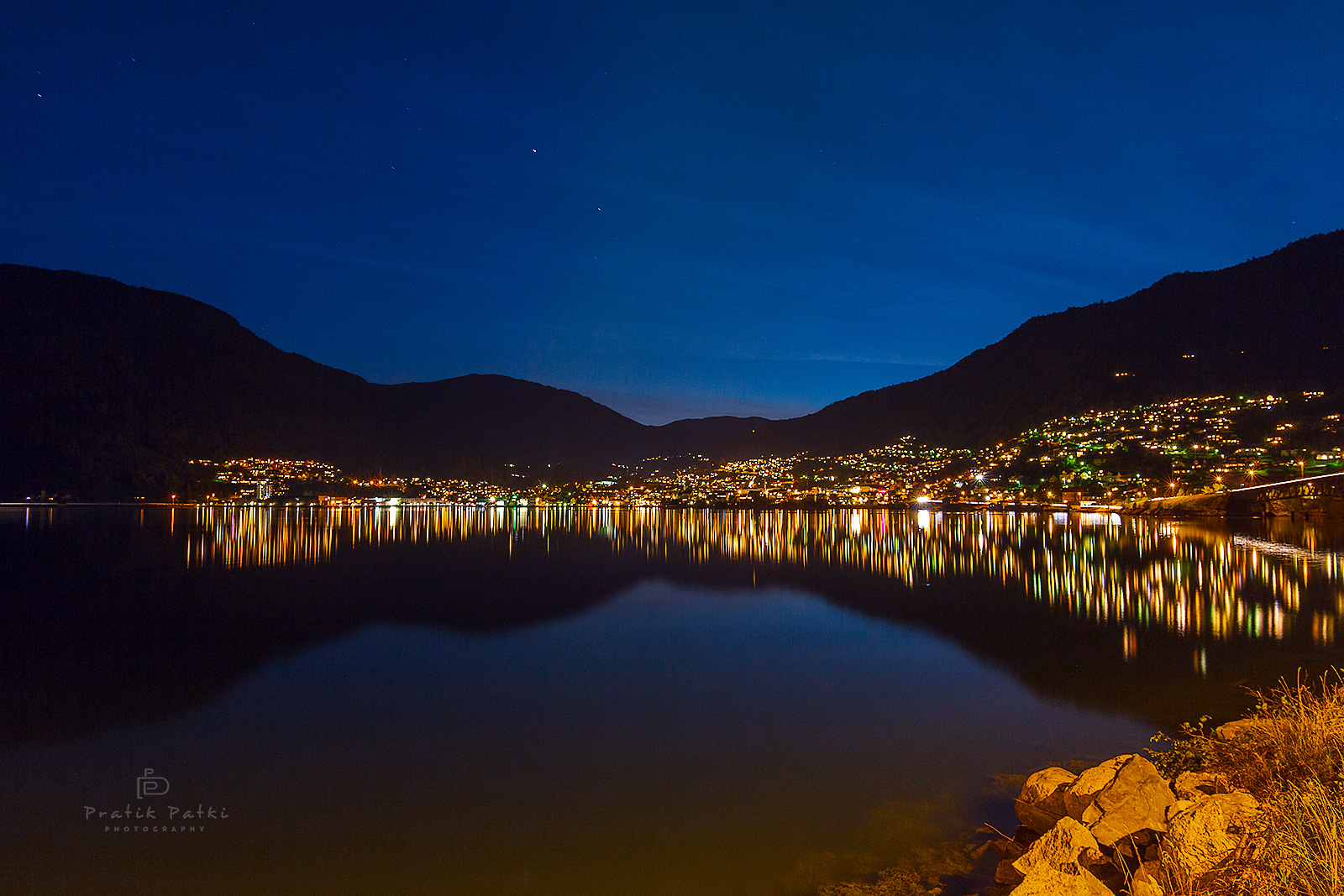 Twin Cities
Aurora
The Lone Kayaker
Norweigian people are crazy about fitness ..and sports is a way of life... seen here is one such lone kayaker on his daily fitness routine in the fjords. Little did we know that this was just glimpse of things to come our way in terms of fitness in the later half of the road trip.
Another Day and Another Beautiful Sunset
The problem with driving in the western countries is that you can't stop wherever you want. So clicking photos while moving along the way is your best option to capture some of the moments. It is a hit or a miss, but I think in this trip I managed to get some really good hits -this being one of them.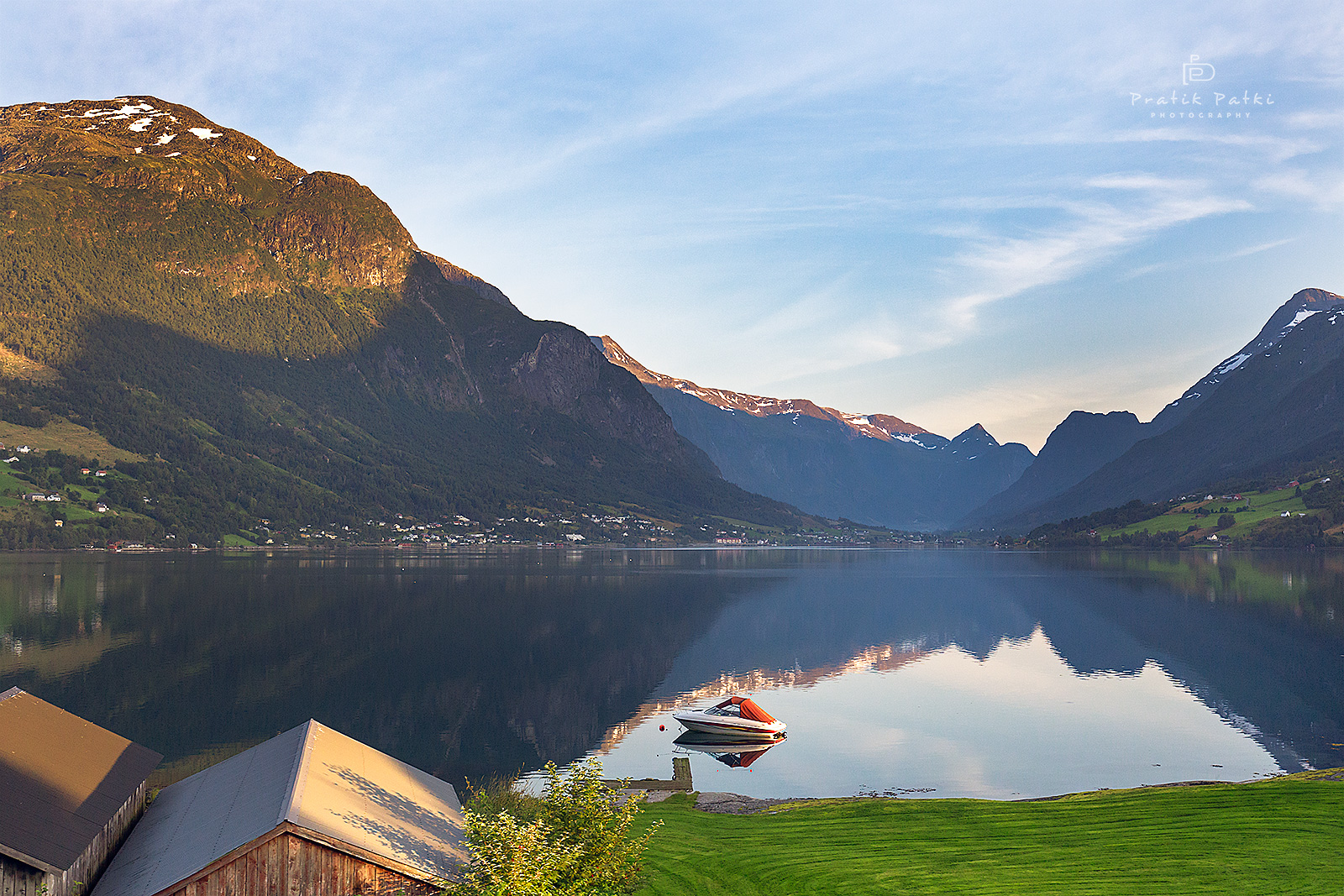 Pretty Sights
A lone boat anchored in the fjords forms another pretty sight.
An Old Warehouse
And while on the move, you notice these cabins lit up by the Sun's last rays and before you have time to stop your reflex action has already captured the scene on the move.
Beautiful Yet .....
Usually after the sunset, a photographer thinks, its time to keep the camera inside... but then nature does prove you wrong... just as we made our way towards our destination, this sight made us stop. Never has the sky looked so beautiful, yet calm, never has the mountain looked so imposing yet inviting, never has the road seemed so lonely yet the perfect companion - and never have I been so peaceful yet so lonely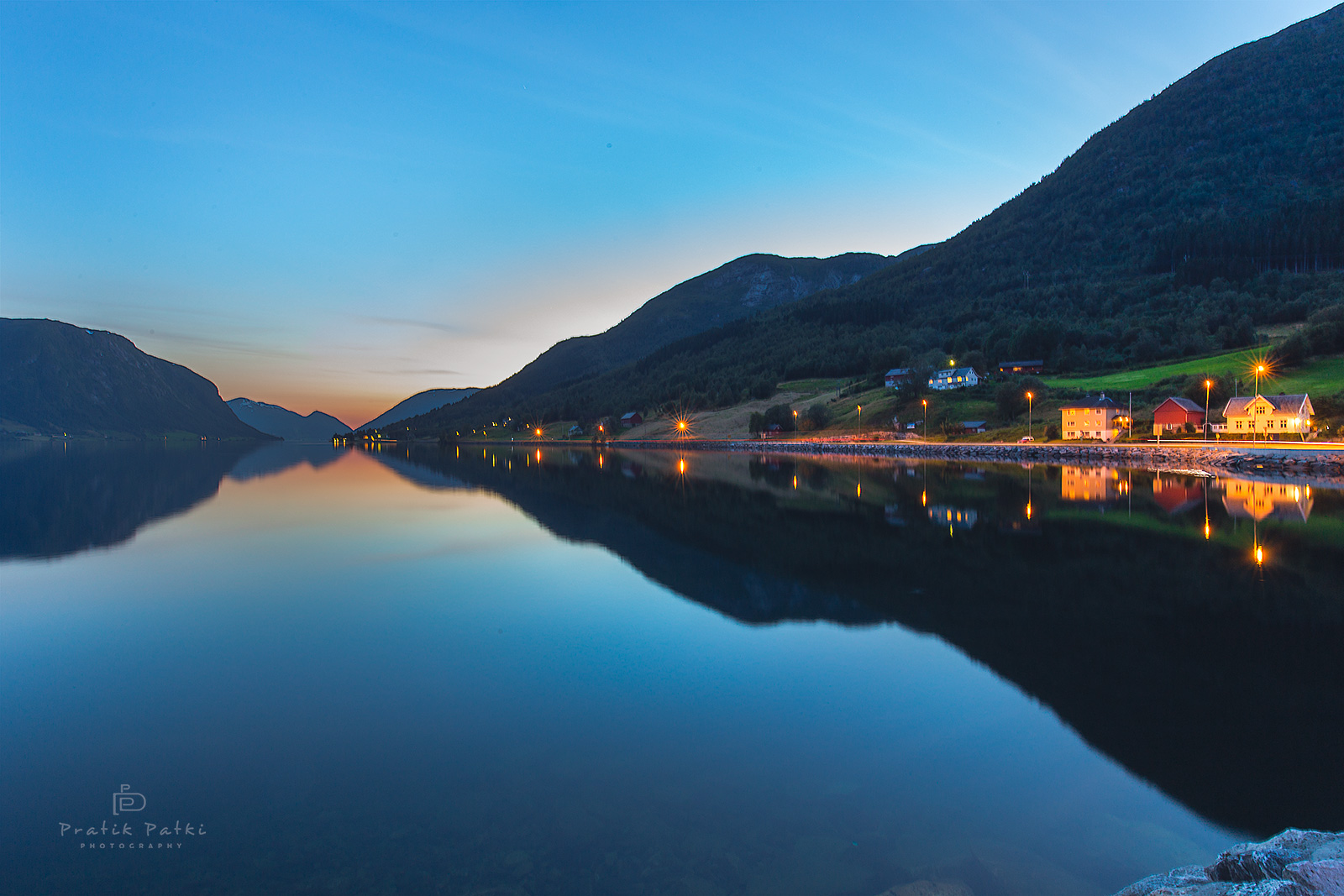 Reflections of a Peaceful Evening
The light starts to fade, the magentas disappear and the blues take over the night. Slowly the remotely populated villages start lighting up, preparing themselves for the night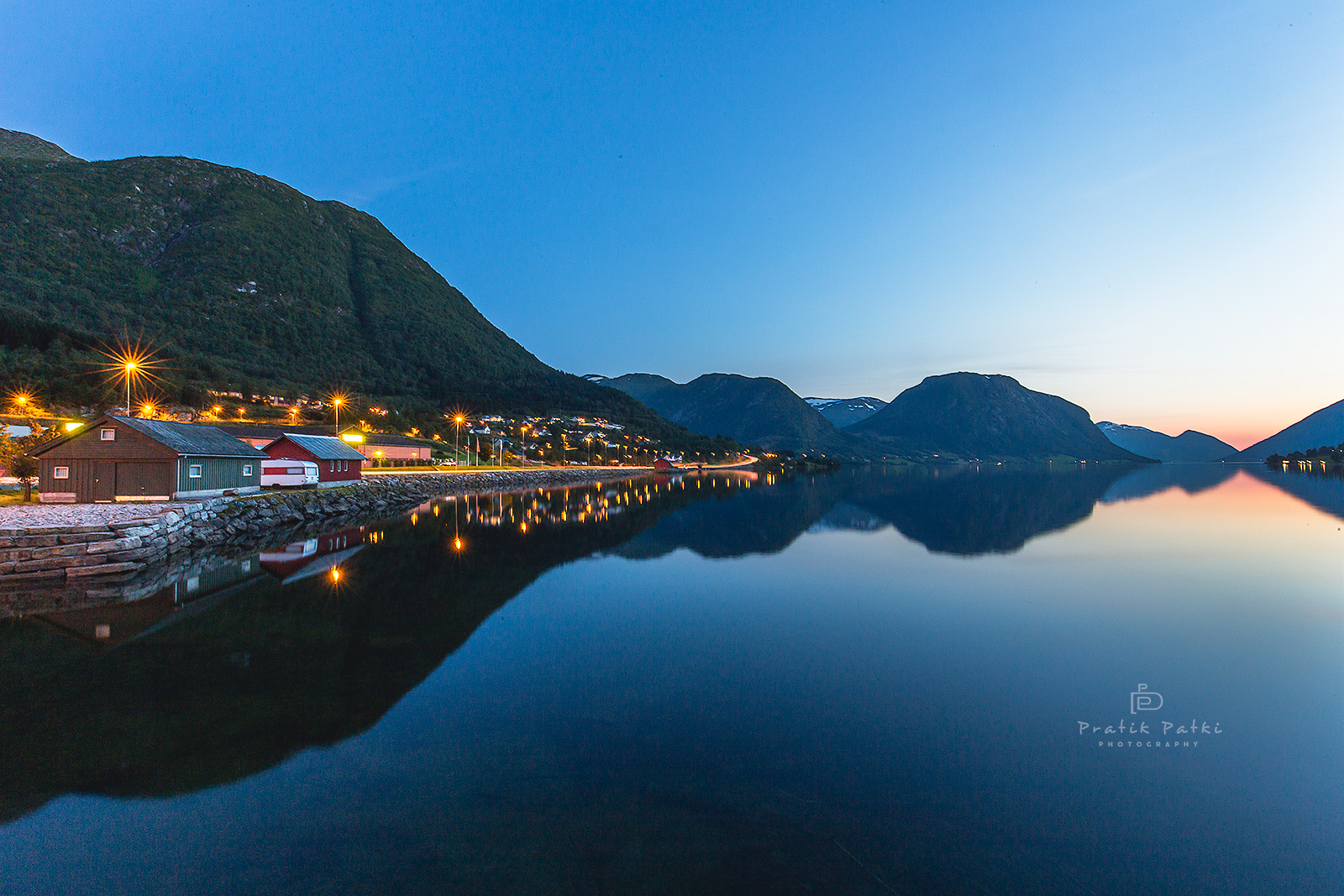 Of Light Trails and Blue Evenings
The red and yellow trails of the cars passing through the town, create a striking contrast with the wooden cabins and the various hues in the sky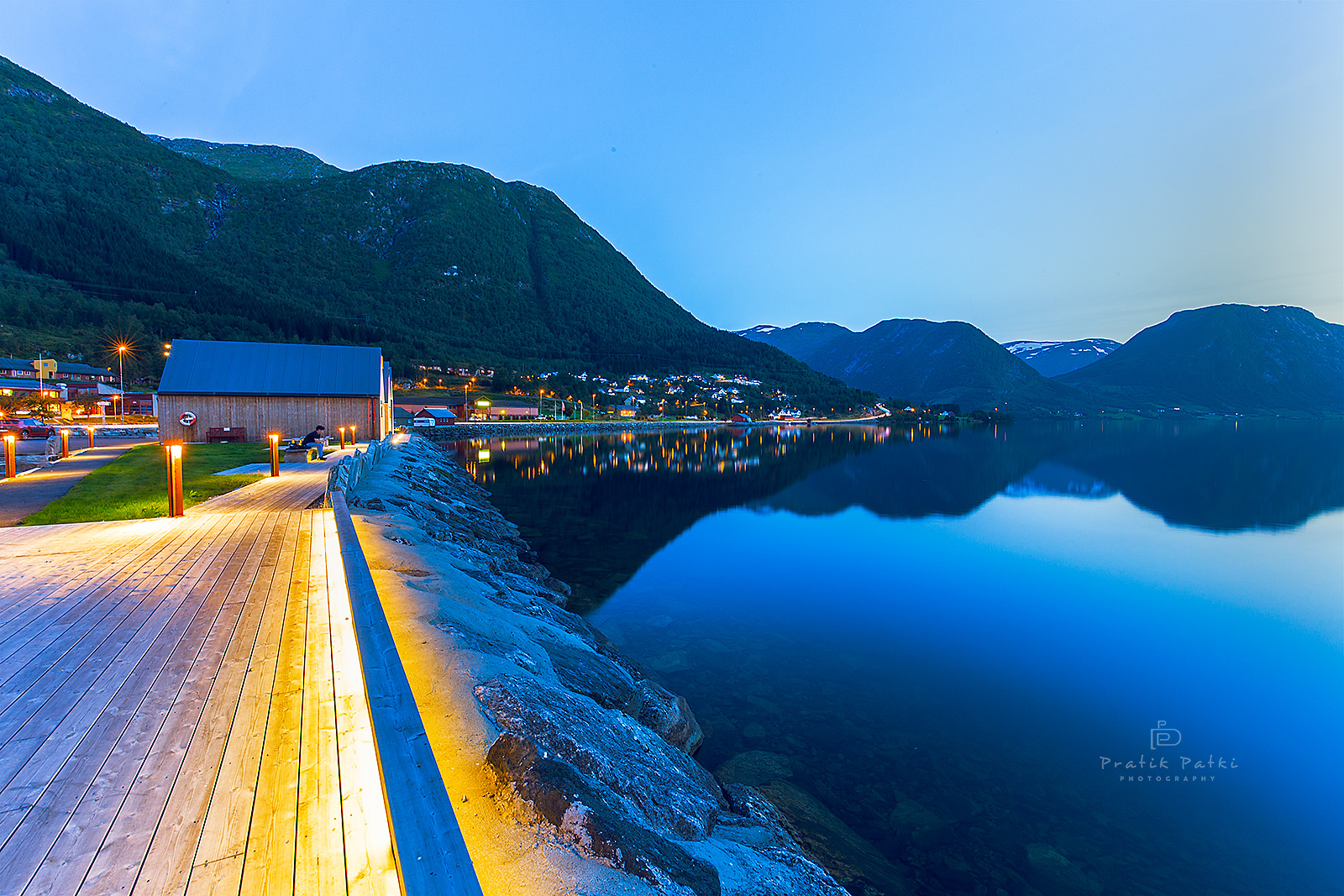 Lighting Up for the Night
A restaurant and a few cabins just turn on their lights to welcome the night . The Norwegian government has a great aesthetic sense and has ensured that all the man made establishments add on to the surrounding nature instead of ruining it.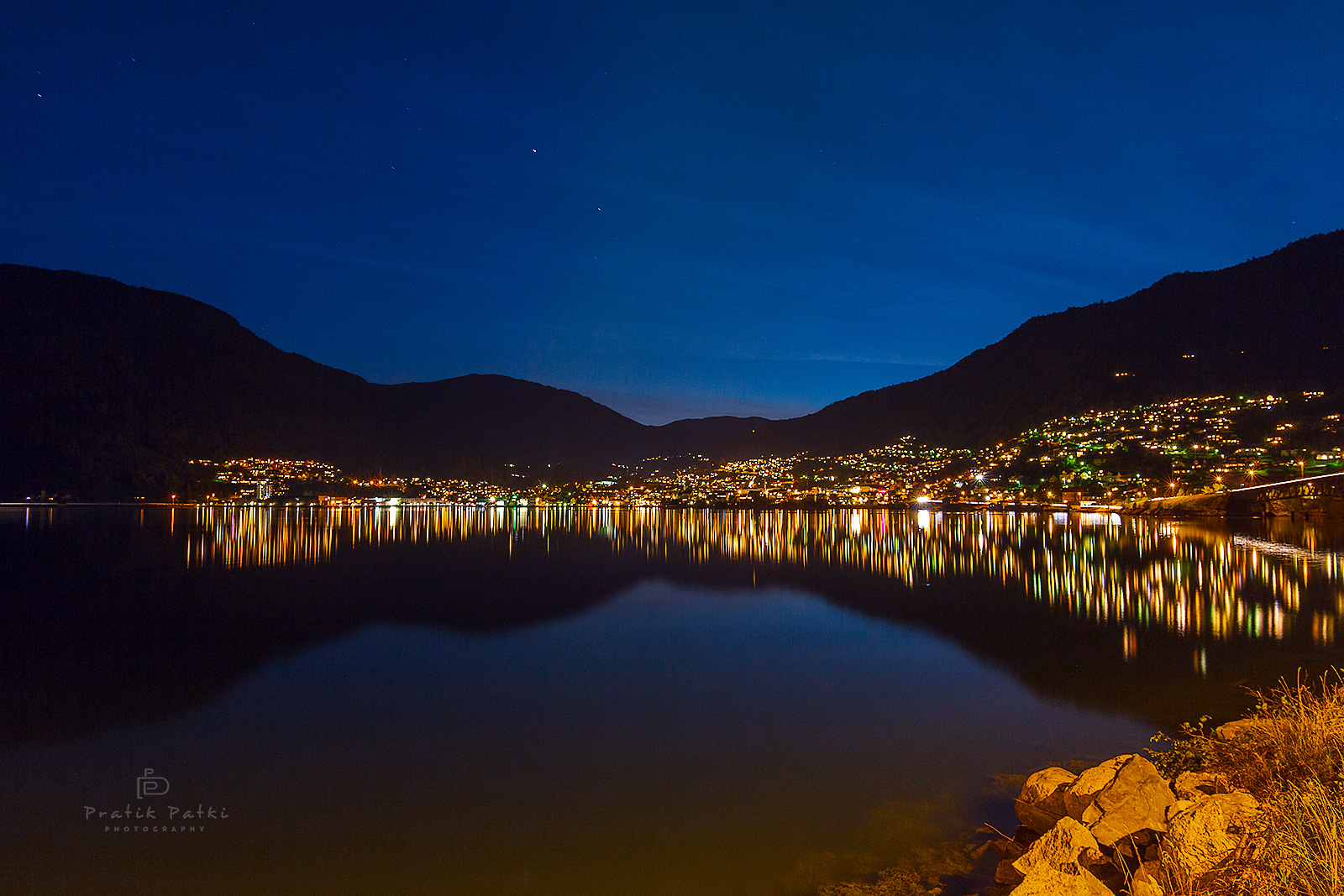 Twin Cities
One above and one below, one real and one imaginary, but in this fairytale land, the real one is much more prettier than the imaginary one!A few kilometers ahead, we get to view this... a well light town, in the late twilight reflected in the calm waters of the fjord -
Aurora
I have seen the sky turn blue, but then you say was that new?Red, Orange and shades of pink, even the shabby gray you've seenDesperate now for a miracle to occur, just as we are about to sleep the sky changes its color!Bright green shades appear in the sky - just to wish you goodnight and goodbye!  And just when we thought we were done for the night... Aniket helps me with the Aurora probability and we venture out in the cold night to capture the northern lights. This time very much prominent. We even manage to get a reflection of the same in the waters nearby. Unfortunately it is too doark to realise where we have set up the camera and what lies ahead of us...and this is the best we could capture